June 29, 2006 was a big day in MY life. I gave birth to three little puppies. Two girls and one boy. My mom and dad have decided to keep one of my little girls. They named her "Sugar". Fortunately, I talked them in to letting the other two go to new families so they would get lots & lots of love.

This is my little boy...
Isn't he a cutie. I would never say this out loud, but he is definitely my favorite!!
He is very loving...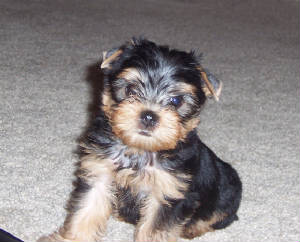 ...and gives very good kisses
He is eight weeks old and ready for his new home. Right now my mom calls him "Sam"...short for Sampson... but he doesn't pay her any attention when she says it so I'm sure his new family could call him something else.

This is my little girl
I have a really hard time keeping up with her!!

She is quite the comedian...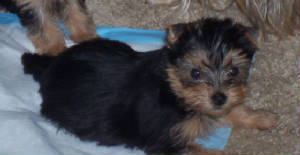 ...she is always into something!!

My mom calls her "Sweetie" but I think she's a real stinker! She is always on my mom's lap everytime she sits down. She is really, really ready for a new home ;-)